Most people want to hold off on estate planning for as long as they can. They figure there will always be time to prepare all the documents in the event of death or incapacitating injury. However, estate planning is something that can't wait, and everyone should do it as soon as possible. Leaving behind no will or estate plan will impact any descendants and living family members and their ability to inherit your San Clemente, CA estate.
A San Clemente estate planning lawyer and asset lawyer, like Paul V. L. Campo of the Estate Preservation Group, can help walk you through the process and ensure your property gets where you want it to go. They can also help you alter any arrangements you want changed as the situation changes.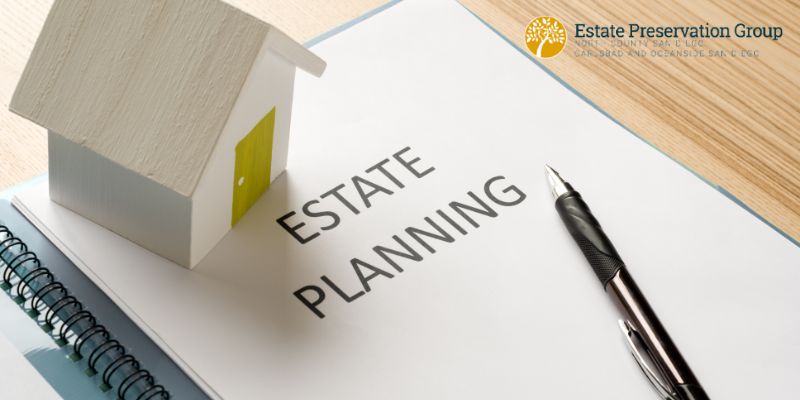 Can Paul V. L. Campo of the Estate Preservation Group Help With My Estate Planning?
Paul V. L. Campo, the lead attorney at the Estate Preservation Group, has been working in law for over 30 years, and he's seen countless clients to discuss estate planning. No matter what kind of estate plan you hope to create, Mr. Campo will most likely be able to assist you and create the document that meets your wishes and helps your family the way you want.
Aside from estate planning, Mr. Campo handles conservatorships, guardianships, and probate. He began his career at two corporate law firms before opening his practice to be able to help people who can't afford to hire large, expensive law firms.
What Is Estate Planning?
Estate planning covers all the documents and requests someone makes before their death or incapacitating injury on how they want their descendants to handle the estate and the writer's final years. Estate planning allows someone to make a plan for how to divide up their assets and try to maximize the wealth they pass down to children or other loved ones.
Estate planning is something every adult should consider, as it allows your family to carry out your last wishes and to make sure your assets don't end up stuck in a venomous probate battle. Let's look at some ways Paul V. L. Campo can help with estate planning.
Trusts
Trusts are one of the most useful tools a person has in their arsenal to protect their assets and help their family avoid probate court down the road. You need to make sure your trust is legally binding, and this is where a San Clemente estate planning attorney can assist you and fix any issues before they become big problems.
Trusts are effective ways to avoid the full inheritance tax, and many people choose to make one because it maximizes the money they pass along to their loved ones. In simple terms, a trust is a fiduciary relationship between two people where the trustee holds an asset or money from the grantor.
While trusts help minimize inheritance tax, they do have a few drawbacks. Trusts take time and money to set up, so they might not be the solution for someone who has a small estate. Additionally, it is difficult to revoke a trust once somebody creates one. Wills are easier to change and have a certain fluidity.
Wills
Wills are the first documents people think of when discussing estate planning. You can use a will as your sole document in estate planning, but many people choose to combine a will with a trust to maximize their coverage.
Wills allow a person to designate many things. With a will, you can:
Pass on wealth to another party
Indicate any end-of-life medical care
Name a guardian for any children
Specify funeral and burial preferences
Appoint an executor
California has a few peculiar laws on the books about wills, differentiating it from other states. You cannot leave behind a video or audio recording in place of a will. All California estate planning documents must be in writing. Additionally, the state will not accept a person's will into the court records until after death. As such, you'll need to keep any estate planning documents in a secure location until the time comes to use them.
While a will is not the only part of estate planning, everyone should have one to make their final wishes known.
Health Care Directives
If someone becomes too sick or incapacitated to advocate for themselves about the kind of medical treatment they want, the family will turn to any health care directives in the estate plan. This document outlines any end-of-life care you would like to receive or excuse yourself from.
Nobody wants to think about their mortality, but having health care directives in your estate plan will help make sure your family and doctors follow any last directives you have while you can still advocate for yourself. You may also appoint someone to make all medical decisions for you in the future.
Powers of Attorney
Powers of attorney allow another person to make decisions for you when you no longer can due to incapacitation or death. Power of attorney covers a range of uses, with some people giving their designated individual with power of attorney very general guidelines and others providing a detailed roadmap.
In general, many people use power of attorney to allow someone to make medical or financial decisions for them after they no longer can. The person with power of attorney may be able to handle banking, sign documents, or take care of bills. Some people give a limited power of attorney for singular transactions.
Speaking with a San Clemente estate planning lawyer will help you draft a power of attorney document that meets your needs.
Charitable Giving
Many people opt to leave some of their estate to charitable causes they believe in. Giving to a charitable cause allows you to help an organization you believe in while also potentially giving you tax breaks or other benefits.
There are a few ways you can support a charitable cause, such as a private foundation, charitable remainder trust, or a charitable gift annuity. Each method has its pros and cons, and an estate planning attorney can help show you the right method for your estate plans.
What Happens if I Don't Make an Estate Plan?
Every day, somebody dies without an estate plan. When this happens, your estate is at the mercy of California law and probate court. The state may not distribute your assets in the way you intended and could end up giving some of your money to the government.
Families may also fight over the estate, leading to bad blood and tense legal negotiations. This is not a preferable outcome, and leaving behind a comprehensive estate plan will make sure everyone knows exactly what they are entitled to.
How Much Does Estate Planning Cost in San Clemente, California?
Setting up a comprehensive estate plan will cost some money in the Golden State. You'll need to work with an estate planning attorney and determine the kind of documents you want as part of your portfolio. The cost for an estate plan in California will vary depending on what kind of coverage you want, the attorney you choose to work with, and where you live in the state.
In general, you should expect to pay between $2,000 and $5,000 to set up a comprehensive estate plan. While this may sound like a lot of money, it is a small price to pay to avoid protracted battles in probate court for your family after your passing. The plan also protects you from not having your last medical or burial wishes respected.
Do I Need an Estate Planning Attorney in San Clemente?
No California or federal law requires individuals to hire an estate planning attorney. Some people choose to go it alone when they craft their estate plan. While it is entirely possible to handle an estate plan on your own, most people with legal knowledge will urge people against it.
Estate law is a complicated beast filled with plenty of confusing pitfalls and rulings. A probate court will pour over any estate plan a person leaves behind to ensure everything is above board. If the court finds something that an individual didn't handle properly, they may throw out an estate plan and move to divvy up assets as they see fit.
A San Clemente estate planning attorney can work with you while making any wills or trusts to make sure they meet all the legal criteria. Your attorney will also be someone you can bounce ideas off of, and they can make suggestions about things you should cover in your will. Working together, you can craft an air-tight legal document that holds up in probate court and allows you to distribute your assets properly.
If you want to ensure everyone follows your last wishes, you need to hire an estate planning attorney.
Paul V. L. Campo of the Estate Preservation Group: Experienced Estate Planning Law Firm
Making a plan for the final days of your life and the days after you pass away isn't easy. That's why an experienced estate planning attorney like Paul V. L. Campo can be the help you need in crafting a plan. Contact us today to get started on your case.