Oceanside Elder Law Lawyer
Elder law in Oceanside, CA represents a specific legal area that addresses common challenges faced by senior citizens and their families. These can be contentious and emotional issues, as cases could involve precious assets an individual has had in their possession for many years or sensitive matters that involve elderly relatives and their care. Some of the most common cases found in elder care include:
Estate Planning and Probate
Estate planning is a critical component of elder law that helps to ensure your legacy is preserved in the event of your passing. It can include drafting wills, trusts, powers of attorney, and other estate planning documents to avoid any confusion when you are gone. While many people wait until they are older to set items like these up, there is no age requirement to begin planning for your estate after death.
Probate is the other component of estate planning. It is the process of administering an individual's estate after they pass away. There are different methods of probating an estate to select from and formalize. An Oceanside elder law attorney can help you determine which is most fitting for your situation.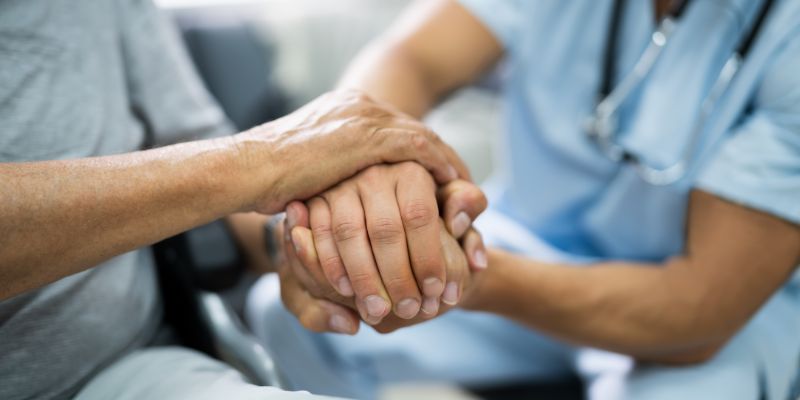 Long-Term Care Planning
It can be difficult to have the "aging" conversation with your loved ones as the years pass. No one wants to think about how their care needs may evolve in their later years, but it would be irresponsible not to plan for such a possibility. Factors change, such as the level of assistance needed to perform everyday activities or the onset of a new medical condition that needs special attention. Sometimes, a long-term care plan can happen at home, but other times it is in a nursing home or assisted living community. Working with an attorney to make these plans can help families understand the expenses associated with each option and which better aligns with their budget.
Medicaid Eligibility
Medicaid is a government program that provides subsidized health care to individuals who qualify. In some cases, family members may need to financially support their elderly relatives. This, unfortunately, can put a difficult strain on a household budget.
It's important to know the eligibility requirements for Medicaid and if you or a family member qualify. There are different financial and medical criteria that individuals must meet for Medicaid eligibility. Your Oceanside attorney can help you understand the Medicaid eligibility requirements. This can uncover potential strategies that can help you save money and protect your assets.
Guardianship
Sometimes, it's a child's or a family member's duty to manage an elderly relative who can no longer do so for themselves. In these cases, a legal guardian might have to be appointed for them. This is a formal, court-approved process that requires legal representation to complete. An Oceanside elder law attorney can help you understand the different types of guardianships and the responsibilities that accompany them. Your lawyer can also provide guidance on how long these legal appointments may last or if a modification is possible.
Elder Abuse
These can be some of the most difficult cases to discuss under the umbrella of elder law. Unfortunately, older adults can become more vulnerable in their later years and, as a result, become victims of targeted abuse. For example, a caregiver or family member may use their position of power to exploit the elderly. This could be done through:
Financial fraud
Physical abuse
Emotional mistreatment
Inappropriate sexual contact
In even more unsettling cases, it is a close loved one who perpetrates the abuse. Other times, it's someone in a trusted position, like nursing home workers or a personal care provider. At any point, if there is suspicion of elder abuse, connecting with an attorney right away can help the individual receive the protection they need.
Retirement
Many individuals spend their lives saving for retirement. However, when the time comes to access and manage those funds, it can be a bit overwhelming. Retirement accounts are quite specific in terms of taxes and distributions, which can cause confusion. Making any mistakes in this area can be costly, both financially and legally. You want to be able to maximize your retirement funds and get the most out of them in the timeframe you need. Attorneys in the field of elder law can help explain the different types of retirement accounts and how to use them. They can also aid in deciding how and when to withdraw funds and how to minimize paying taxes.
What Makes a Strong Elder Law Attorney?
A strong elder law attorney can make a huge difference in the success of your case. They should first have a deep understanding of the rights and needs of elderly citizens. Families often feel they know what is right, but they usually lack the legal knowledge to ensure it happens. Hiring an attorney familiar with state and federal laws and regulations regarding elder law can make a crucial difference.
Another important trait is empathy. A strong elder law attorney connects with clients on a personal level. They have no trouble understanding the emotional and financial needs of each individual. They should find it simple to clearly explain the legal process and answer any questions or concerns the elderly client may have. Patience and understanding can be underrated qualities but hold great importance in elder law cases.
Finally, having a strong support system is key. Family members or close friends who understand the personal and intimate needs of an elderly person can be critical to the success of the case. This support system should also include a financial advisor and/or accountant, who can help assess the individual's finances and find out any potential options available to them.
By utilizing an elder law attorney, you or your loved ones can ensure that all their affairs are addressed and taken care of in a professional manner. With the right attorney, you can rest easy knowing your future and the future of your elderly relative are secure.
Contact Paul V. L. Campo Attorney At Law Today
If you are entering your elderly years, or are a family member of an elderly individual, it's time to connect with an Oceanside elder law attorney. At Paul V.L. Campo Attorney At Law, we understand the sensitive nature of these cases and provide our clients with the utmost attention and care. Contact us today.