Oceanside Trust Lawyer
Though many people find estate planning stressful, it is necessary to get one's estate in order and ensure your wishes are carried out. Most people hire the help of an estate planning attorney to help them with this process. This attorney will help to walk their client through the details of wills, trusts, and other estate planning services. However, this attorney will be of little help to you on the other side of a loved one's death.
If someone you love has recently passed away, you may be dealing with the consequences of their estate planning choices. This often adds confusion to a time that is already rife with emotion. This is especially true if your loved one left a trust. It is important to know that you do not have to do everything alone. With the help of an Oceanside trust lawyer, you can navigate your loved one's estate with confidence and make empowered decisions for your family.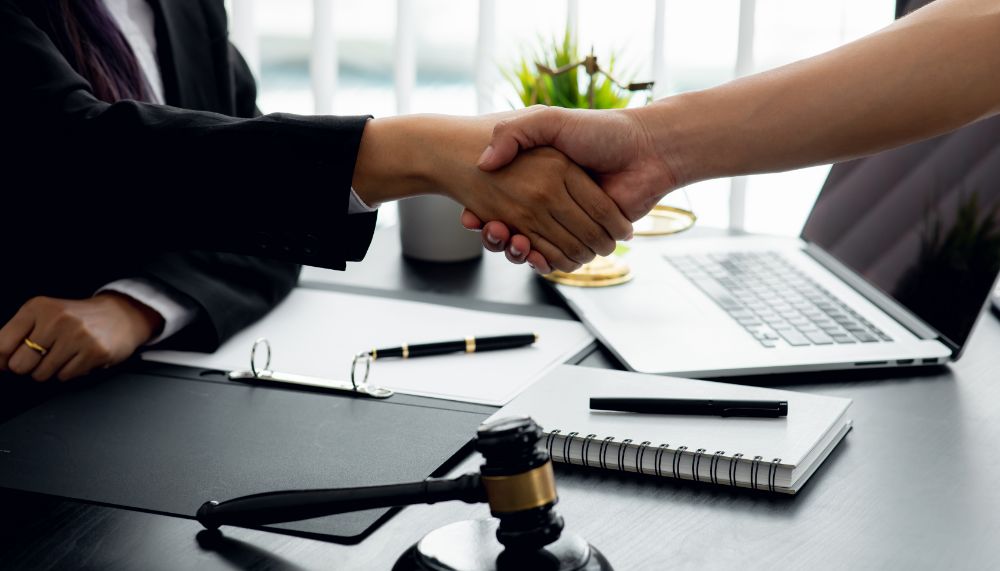 Paul V. L. Campo: Your Oceanside Trust Attorney
When you are looking for someone to represent you during the trust administration process,  it is important to find someone with vast experience in the field. Attorney Paul V. L. Campo fits this requirement. For over 30 years, our firm has been helping families in Oceanside navigate estate planning, trust administration, and probate law after the death of a loved one. During our many decades in business, we have seen all kinds of situations and circumstances, and we feel confident that we can help your family through any trust scenario.
Though we fight diligently for our clients, we are sensitive to the fact that many of them are going through a difficult emotional time. When you work with us, you can trust us to listen to your needs and be patient as you navigate the complicated intersection of grief and trust administration. We have seen clients in all emotional states and offer compassionate legal services for grieving families.
Because we offer estate planning services as well as trust administration, we have a thorough understanding of this area of the legal system. Our involvement on both ends of the estate process gives you an advantage and ensures that you have all of the information necessary to navigate your loved one's trust.
What are Trusts?
Trusts are an estate planning tool that may help assets avoid probate court. When an individual puts their assets into a trust, they are technically giving the assets over to a trustee. The trustee will hold these assets and then distribute them to the beneficiaries upon the benefactor's death.
If the benefactor or trustor creates a living trust or a revocable trust, they still have access to their assets while they are alive. They are permitted to make changes to their trust and continue to use their assets as they see fit. However, in the case of an irrevocable trust, the benefactor may not make any changes to their trust or estate. They will have no control over it after they sign it over to a trustee. Usually, irrevocable trusts are reserved for those who have rapidly declining health. All trusts become irrevocable upon the death of the trustor.
Why Do I Need an Oceanside Trust Attorney?
If you are the family of a deceased individual who left a trust, you need a legal representative to look after your needs during the trust administration process. If an estate planning attorney helped your loved one to create their trust, they cannot legally look out for your best interests because it would be a conflict of interest. Their loyalty must remain with their client, even after the client is deceased. The trustee is in a similar position. They are ethically beholden to the deceased and must carry out their wishes.
Though your loved one may have left instructions, many times, the trustee has to interpret their wishes or improvise if certain circumstances have changed. Because of this, there are many opportunities for a trustee to act unethically. If you have a trust attorney on your side, you can be sure that your interests are protected, and you can contest any trustee decisions that you believe are out of line with your loved one's wishes.
Probate, trust administration, asset distribution, and estate settlement are all very complicated matters. Having an experienced attorney to help you navigate this process is extremely helpful and can eliminate a significant amount of stress and anxiety. This relief allows you to properly grieve and focus on other emotions that you may be experiencing during this difficult time.
How Much Do Oceanside Trust Attorneys Cost?
Hiring an attorney may seem like a significant expense, but it is possible for many families. Some attorneys charge by the hour, while others charge a flat percentage of the estate. The hourly rate usually ranges between $250 and $310. The percentage that the attorney may charge is often on a sliding scale, depending upon the worth of the estate as a whole.
Be sure to discuss costs with any potential attorneys that you interview. This can help you to budget and prepare for your legal help and also ensures that you can afford their services through the duration of the legal process. If you do not know how much you can afford or how much an attorney pays, you can lose legal representation in the middle of the trust administration process. This jeopardizes many aspects of the trust and your inheritance, so it is important to be diligent about attorney costs.
Contact Paul V. L. Campo
With more than three decades of experience in the trust administration and estate planning fields, our team is well-qualified to help you during this difficult time. We can confidently answer any questions you may have about trust administration and can act as a reliable and trusted resource throughout the complicated and confusing process. If your family is going through trust administration, it is time to reach out.
To schedule a consultation, please contact Paul V. L. Campo, Attorney at Law, and our team online today.